slowsculpture
I bought an ebook reader a couple of weeks ago. After some research on features, I went with the Nook, and while I could write a longer post on what they got right and what they got wrong, I have been happy with it. I end up with lots of ebooks and pdfs to read for school, and quite a few I just want to read for fun, and these e-ink displays are fantastic. Reading on the Nook is every bit as comfortable as reading print.
Hauling the device around in my backpack does seem a little unkind, though, so I decided today to make a bookjacket for it. In junior high, I always made book jackets from grocery bags, and I still like that texture. Materials were a few rubber bands, a little cardboard (I used a shoebox,) tape and a grocery bag.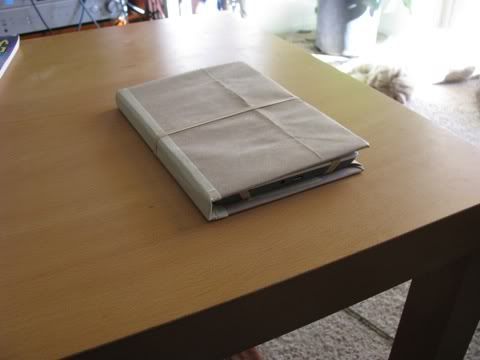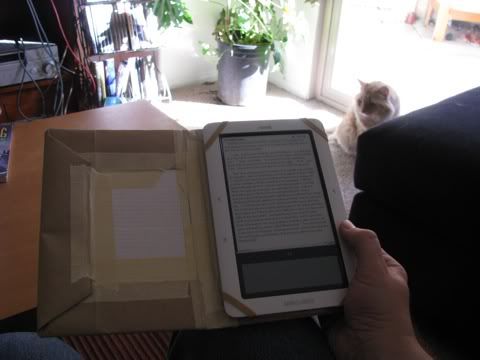 This was a first prototype, and there might be a second. Or, I might just make some cosmetic fixes to tidy up the inside cover. For now, though, it'll do just fine.